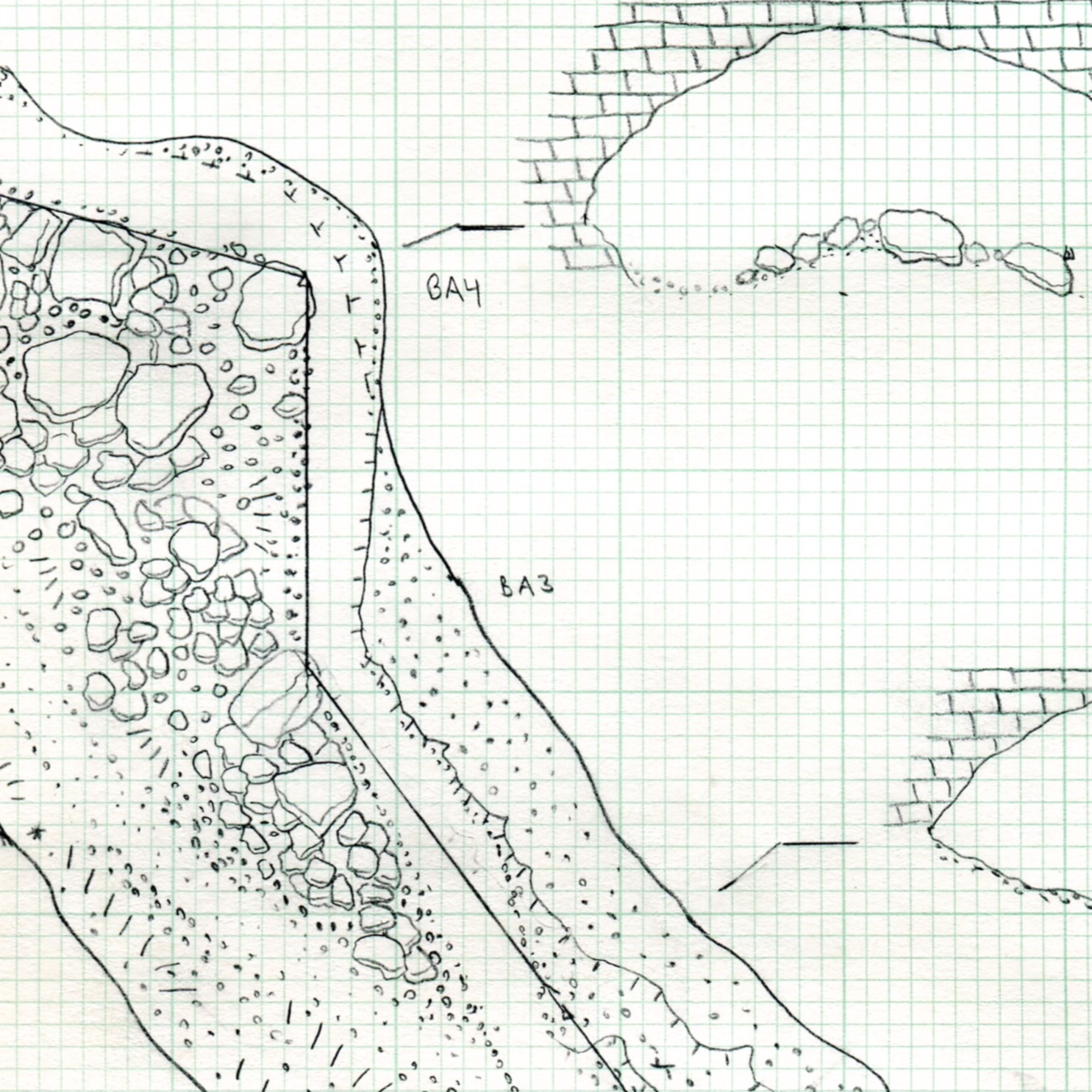 What is a cave survey, why is it important, and how is it done.
A traditional survey team has three primary roles - point person, instrument person, and sketcher.
The fundamental data that is collected during a cave survey includes the distance, azimuth and inclination between a series of sequential survey stations. There are both analog and digital instruments used to take these measurements.
A custom modified Leica laser rangefinder called the Disto-X2 has revolutionized cave survey by incorporating the ability to gather all three critical cave survey measurements with a single press of a button.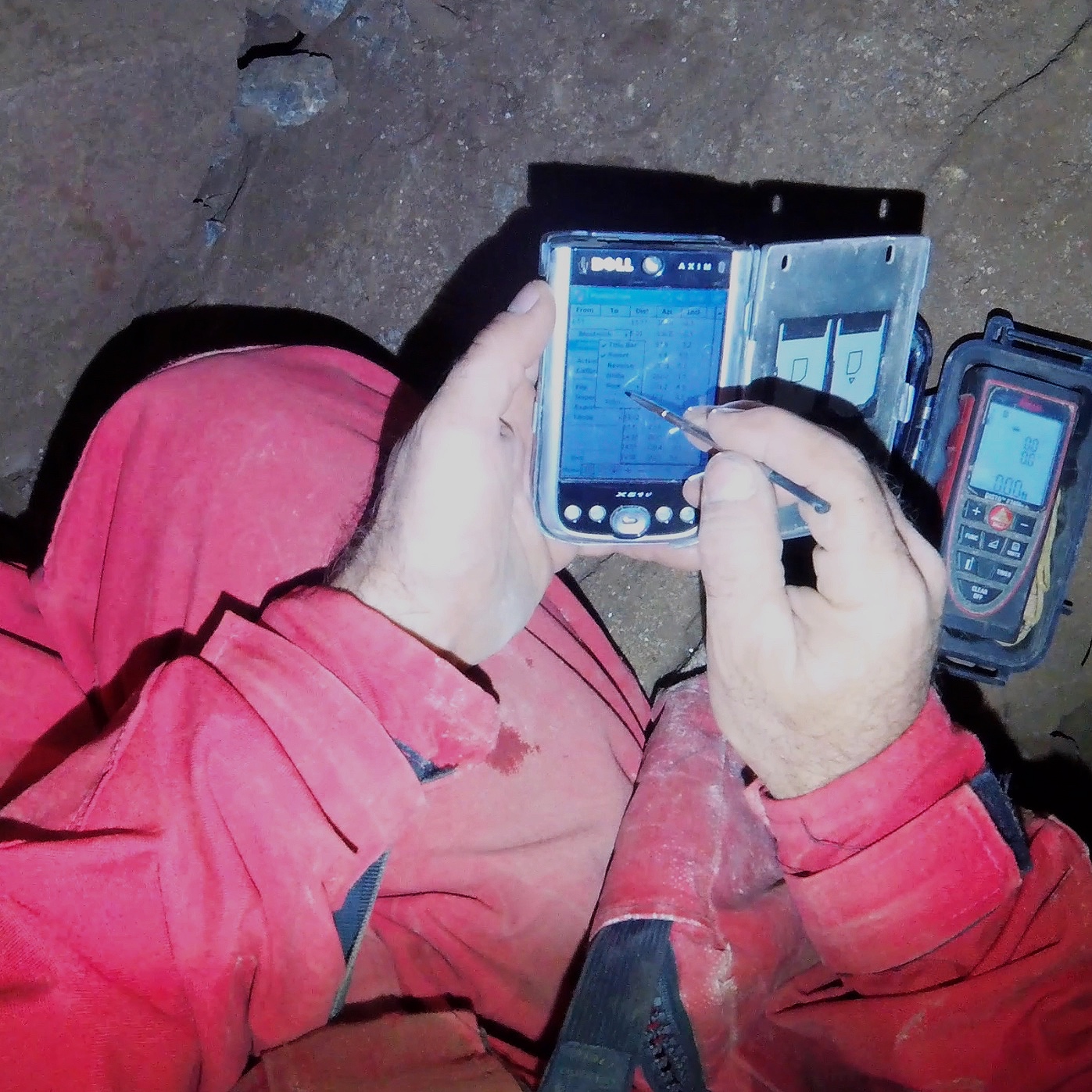 Electronic / digital cave survey
A Disto-X2 can be utilized with devices such as Android phones or tablets, Palm OS PDAs, or Windows Mobile devices to both capture survey data and create digital sketches underground.
The most difficult cave survey task requiring the highest level of expertise and experience is sketching. Organizing the sketch book, structuring the sketching workflow, and gaining experience in the use of protractors or digital device software will improve proficiency.
There are a number of steps cavers can take to be better prepared when arriving at a lead that will increase the productivity and enjoyment of a survey trip.